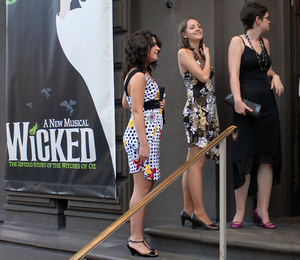 My nieces are featured Wicked fans in this Philly Inquirer article! While they fancy themselves as Glinda and Elphaba, I think they're both popular now, what with the article and all...
Another person close to my heart is getting some exposure: my Sweetie Sonora stars in a short film called "BPS." It's a top ten finalist in the 72 Hour Shootout and
the AZN (Asian Network) has posted all 64 entries for the audience
favorite award. They were nominated for best screenplay and most original screenplay.

Help make them the audience favorite by voting for them HERE!


Me? I'm underexposed as of late... ;-)